Philosophy & Martial Arts Instructors
Are you looking to take your Kung Fu Training and Tai Chi Classes to the next level? Then look no further than Kam Lee Center in Fleming Island, Florida. Our experienced and skilled martial arts instructors offer a broad range of programs, including Kung Fu Academy, Martial Arts Classes, and Tai Chi Classes for students of all ages and skill levels.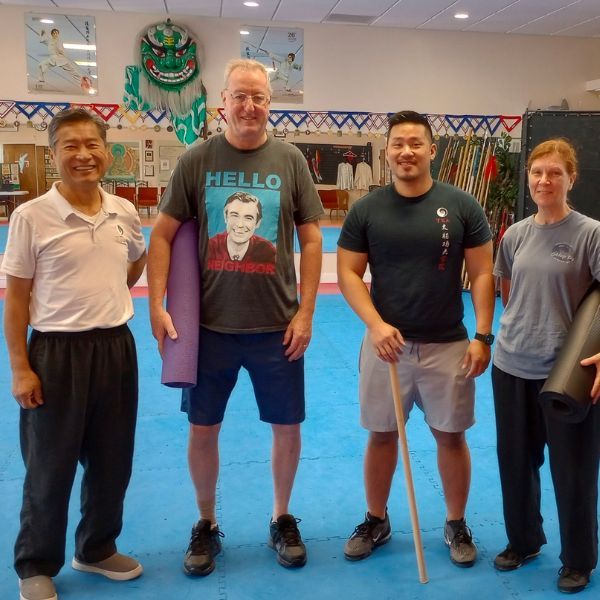 Programs
At Kam Lee Center, we're proud to offer a comprehensive and diverse range of martial arts classes and training programs. Our programs include Kung Fu, Qigong, and Taijiquan classes. Whether you are looking to take your Kung Fu training to the next level, are interested in learning the ancient art of Tai Chi, or you want to explore martial arts and kung fu for kids, we have you covered.
Our Teaching Philosophy
At Kam Lee Center, our instructors believe in leading by example, which is why they not only teach but also practice their own Kung Fu, Tai Chi, and other martial arts. We teach with a patient, supportive approach that makes our learners feel comfortable and confident as they progress through our training programs. Our highly trained instructors instill discipline and focus in their learners while fostering respect and mutual trust between master and student. Our teaching approach is not only geared towards developing physical skills but also enhancing the personal growth of learners.
Catering to Learners of All Ages
We believe that martial arts training is a lifelong journey, and our programs cater to learners of all ages. We offer Kung Fu and Tai Chi lessons for everyone, from children to adults, so whether you're a senior or a kid, there's a program that's perfectly suited to your needs. Our instructors tailor their teaching methods to cater to the specific needs of each learner, ensuring every student is provided with personalized attention.
Enroll now and discover how the Kam Lee Center can enhance your martial arts earning experience in Fleming Island. From Kung Fu Lessons to Tai Chi Lessons, we have a program for everyone. Whether you're interested in joining our Kung Fu Academy, Martial Arts Classes, or Tai Chi Classes, Kam Lee Center has everything you need to embark on your path to personal fulfillment. Don't miss out on this opportunity to explore the ancient arts of Kung Fu and Tai Chi with our professional instructors who can help you achieve mastery with ease.