This Fleming Island Kung-Fu Class Uses 2,000 Year Old Secrets of the Far East To Teach You Flawless Self-Defense, Help You Lose Weight And Tone Your Body, And Live A Happier, More Meaningful Life…
Feel a boundless inner-stregth…strength that you might not even see in yourself right now.
Discover how to stay calm, even when everything around you is hectic, and unstable.
Kung-Fu helps you connect to your "chi" through traditional martial arts techniques.
Here are a few more of the life-changing benefits you can expect from Kung-Fu
Amazingly fast weight loss…
Kung-Fu is a full-body workout that burns tons of calories.
Many people lose weight regardless of diet changes. Of course when you eat right that makes the weight loss even faster. But either way, you're going to drop pounds if you have any pounds to drop.
Having FUN…
This isn't like running on a treadmill for hours and hours… You'll be learning something new and exciting… Accomplishing challenges you never thought you could… Growing in physical strength, and in mental and spiritual strength…
Major Stress Relief…
Nothing relieves stress better than good, hard exercise. Add to that punching and kicking and you're looking at the most powerful form of stress relief known to man!
This alone makes Kung-Fu worth while to so many people who don't have an outlet for their stress. When stress is suddenly gone from your life, it leaves space inside of you for good feelings to come.
Feeling like you're part of the family – right away –
Often after just one class people tell us how they feel that they've known everyone for years. That is because we have place a big emphasis on creating not just a great martial arts environment – but a family environment, You'll feel like part of the family in no time and you'll know you're among people who really care about you and your success.
Imagine having the quick, graceful movements of a tiger, a panther, a crane or a snake
And imagine having that agility combined with inner-peace and unshakeble confidence. The kind of confidence that makes you glow and radiate. The kind that people not only see in your face – but feel coming from you.
This is the goal of Kung Fu and has been ever since it started over 2000 years ago. Your body will become faster, stronger and leaner. Your mind will become sharper and more alert. Your spirit will feel peaceful and calm, like the still waters of a lake.
In short, Kung Fu is a path to a peaceful life. The self-defense techniques are merely a tool to get you there.
What our customers are saying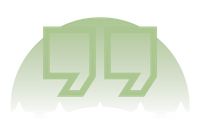 Such a holistic approach to healing.
"I've been going to this acupuncture clinic for years and they have been so helpful to me in my health journey! Mindy is caring, a good listener, a skilled acupuncturist and has such a holistic approach to healing. I highly recommend this clinic!"
-Elizabeth M.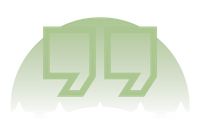 A knack of changing lives for the better.
"Dr. Lee has an amazing ability to make you feel better, without prescribing tons and tons of medicines that most doctors do these days. He brought me from barely being able to walk any distance without needing my wheelchair, to studying Taiji from his students, something I couldn't even dream of doing before going to him. Do yourself a giant favor, and go see Dr. Kam Lee, because he has a knack of changing lives for the better."
-Courtney W.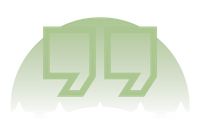 Highly highly recommended.
"I can't believe that I have never done a class here yet, although I know the instructors are brilliant. I can't say first hand that the acupuncture is superb. Highly highly recommended. And I've been to acupuncturists around the world."
-Erin @ HealthNutNews