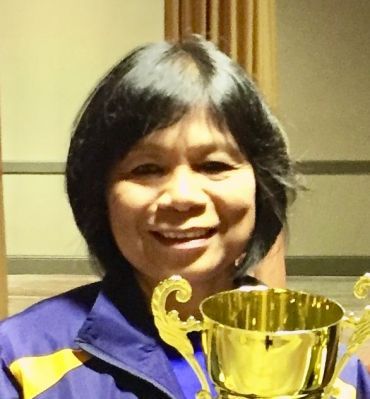 Tess has been studying martial arts since 1995 starting in Tae Kwon Do and competing in national tournaments. In 1997, she got her 1st Degree in Tae Kwon Do under Grandmaster Chul Wu Lee in Chicago.
In 2000-2003 Tess studied Southern Praying Mantis Kungfu under Sifu Rick Gamboa in Algonquin, IL. Since then, she moved to Florida in 2004 and started training in martial arts under Shi-fu Kam Lee. Laoshi Tess is an ardent competitor. Hard-working and diligent, she is also very creative when it comes to creating forms for her competition.
From 2005 to 2017, she won 57 Gold medals, 8 Silver, 10 Bronze, and 4 Grand Championship titles! She was also inducted into the International Chinese Martial Arts Circuit, ICMAC Instructor Hall of Fame in 2019. She is presently a 5th Generation Wuzuquan "5 Ancestors Fist" and 13th Generation Chen Family Taijiquan successor under the tutelage of Master Kam Lee.
Position:
Instructor - Kids Martial Arts Program
A. Instructor - Adult Martial Arts Program