Incredible, ancient martial art takes away stress and anxiety…leaving you with peace, joy & harmony
For thousands of years, Taijiquan and Qigong have opened hearts & minds with its gentle, flowing movements… helping people live peaceful, joyful lives. Experience the life-changing program with our Fleming Island Taiji Classes

Centuries upon centuries ago, Chinese martial artists uncovered movements that tapped into their inner-self. These movements release anger, pain & frustration…and welcome peace, joy & bliss into your life.
Now, thousands of years later, you can access these secrets… and experience bliss every time you come.
Health Benefits Galore
Taijiquan helps your body in so many ways. It improves joint function… relieves muscle cramping & pain… soothes stress… improves blood pressure… reduces anxiety… and so much more.
Perfect for Men & Women of all Ages, Shapes, Fitness Levels & Sizes
Don't let the words "martial art" scare you away! Taiji is gentle, non-intimidating, and can be done by practically anyone! These classes are in no way about violence, self-defense, or fighting. They're about healthy exercise and internal peace – plain and simple.
Passionate Instructors to guide you every step of the way
We're very passionate about Taiji here. For years, it's been an important, healing part of our lives. Our goal is to share this passion with you, so you can experience the incredible benefits Taiji has to offer.
For literally thousands of years, Taiji has changed people's lives for the better. We'd love nothing more than for you to experience the gift of Tai Chi, too.
Can Taiji practice help you lose weight?
Definitely! Not only does it help you lose weight safely but it also does it gently without having to run a marathon gasping for breath or going on a tasteless diet unless you do not really want to enjoy good food.
In short, Kung Fu and Taijiquan are paths leading to a peaceful life. The self-defense techniques are merely a tool to get you there.
How does it do it?
First, practicing Taijiquan can helps improve digestion and makes you feel full when you have eaten enough, so you do not over eat.
Health tip: Avoid drinking a lot of fluid with your meals for it dilutes all your digestive enzymes and your system can't absorb enough nutrients to replenish your cells. Drinking cold fluids with meals makes it worse as it cause vasoconstriction, hence, sluggish digestion and fatigue after eating.
Second, Taijiquan is a martial arts system and it requires that we tap into all our energy system to produce a strong, balance and efficient body. By following a few simple rules, students are taught to harmonize their movements together to use maximum muscle groups in their body to increase their metabolic rate, thus consuming more calories then any other exercises. It is like turning all the switches in the house and not just one!
However, nowadays we only need to practice it towards health if that is as far you need. We do teach the self-defense part of Taiji in another program.
For more information about classes, call 904-215-6111 or click on the image below.
What Our Customers Are Saying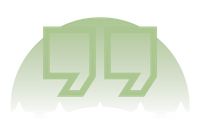 Such a holistic approach to healing.
"I've been going to this acupuncture clinic for years and they have been so helpful to me in my health journey! Mindy is caring, a good listener, a skilled acupuncturist and has such a holistic approach to healing. I highly recommend this clinic!"
-Elizabeth M.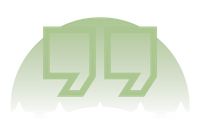 A knack of changing lives for the better.
"Dr. Lee has an amazing ability to make you feel better, without prescribing tons and tons of medicines that most doctors do these days. He brought me from barely being able to walk any distance without needing my wheelchair, to studying Taiji from his students, something I couldn't even dream of doing before going to him. Do yourself a giant favor, and go see Dr. Kam Lee, because he has a knack of changing lives for the better."
-Courtney W.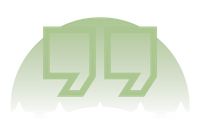 Highly highly recommended.
"I can't believe that I have never done a class here yet, although I know the instructors are brilliant. I can't say first hand that the acupuncture is superb. Highly highly recommended. And I've been to acupuncturists around the world."
-Erin @ HealthNutNews