Welcome to the Massage Therapy program at Kam Lee Center, where our experienced and skilled therapists are dedicated to helping you achieve optimal health and well-being. Our massage treatments are tailored to your needs, ensuring you receive the best possible care to improve your overall quality of life.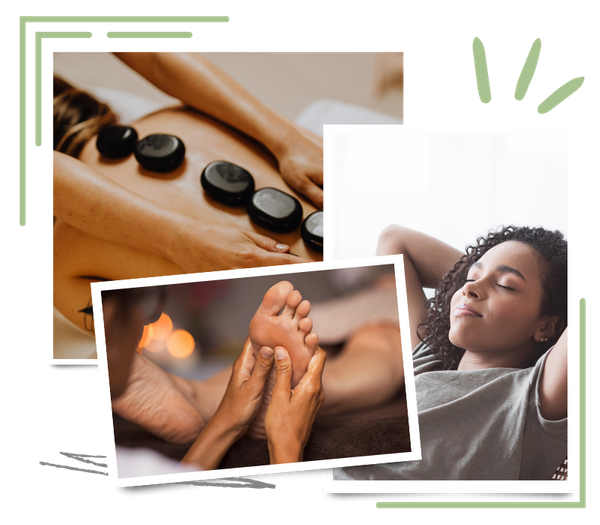 Benefits Of Massage Therapy
Massage therapy is a powerful and effective method for promoting relaxation, reducing stress, and addressing various health concerns. Our experienced therapists utilize a range of techniques, such as deep tissue massage and trigger point therapy, to help you achieve the following benefits:
Stress Relief: Massage therapy stimulates the release of endorphins, which help to alleviate stress and promote a sense of calm and relaxation
Pain Reduction: Massage therapy targets the root cause of pain by addressing muscle tension, joint stiffness, and inflammation
Improved Circulation: Massage therapy promotes better blood flow, which can enhance oxygen and nutrient delivery to your body's tissues and facilitate healing
Enhanced Immune Function: Regular massage therapy can boost your immune system, helping to ward off illness and maintain overall health
Increased Flexibility: By working on tight muscles and fascia, massage therapy can help to improve your range of motion and overall flexibility
Why Choose Kam Lee Center For Massage Therapy?
At Kam Lee Center, we pride ourselves on providing personalized, patient-centered care. Our therapists are not only skilled in a variety of massage techniques but are also compassionate and dedicated to your well-being. We listen carefully to your concerns and develop a customized massage treatment plan that meets your unique needs and goals.

Experience The Kam Lee Center Difference
Don't let stress or muscle tension hold you back from living your best life. Schedule an appointment with our Massage Therapy team at Kam Lee Center today! Experience the difference our personalized approach can make in your optimal health and well-being journey. Whether you're seeking relief from chronic pain, improved athletic performance, or simply a moment of relaxation, our massage therapists are here to help you achieve your wellness goals. Contact us now to book your appointment and take the first step to a healthier, more balanced life.