"WITH A FEW ACUPUNCTURE TREATMENTS, MY ITCH WENT AWAY!"
"Dr. Lee, There aren't words to express my gratitude to you. When I first came to see you, I was on 5 medications for ongoing ailments plus I had been itching from head to toe down to the bone for 4 straight months. With no rash or any other symptoms, I was passed from doctor to doctor being told time after time that they didn't know what was wrong while handing me prescription after prescription. I admit it; I came to you out of sheer desperation for relief. After 4 treatments and herbs, the itching was gone. My life was given back to me! The ongoing ailments I was dealing with were Rheumatoid Arthritis, daily headaches, migraines, inability to fall asleep and stay asleep, menopause, and constipation. I just accepted these as lifelong issues and never imagined being free from them. I am so proud to say that after 5 months of acupuncture and herbs and 3 months of Taiji, I am off all 5 medications and feel tremendous! These were all medications I had taken for years to treat the mentioned ailments…of which I suffer no more! I feel better and am healthier than I've ever been in my life! With your vast knowledge, skill, and compassion; you have gifted me with a wonderful quality of life. Thank you Dr. Lee. From the bottom of my heart, thank you."
- Heather B.
A Natural Health Care System without the Side Effects of Drugs.
Acupuncture is a complete system of health care that has its roots in China and Asia over 2,000 years ago, and remains the most prevalent form of health care world wide. Over the centuries practitioners of this very effective medicine have used it to help their patients end pain, restore health and return their bodies to harmony.
It Restore Balance and Helps the Body Heals Itself.
Acupuncture incorporates Chinese herbal medicine and a range of other techniques to facilitate the body's ability to heal itself. It has been used to treat almost every condition known to man; physical, mental, and emotional.
You Are Not Alone
Those who use acupuncture are in good company. Today people who regularly use acupuncture practitioners include Olympic athletes, medical doctors (MDs), world leaders, television and movie stars, and members of the NFL, amongst other sports leagues. It has been utilized by Oprah Winfrey and endorsed by Dr. Oz. http://www.oprah.com/health/Acupuncture-101
The Concept of Qi
Underlying the practice of acupuncture is the fundamental science* (yes science) of Qi, pronounced "chee," and sometimes written as "chi." To put it most simply, Qi is motion and motion is energy. Qi is the force that moves through the body along with your circulatory(blood) system nourishing your brain, body and internal organs. Illness and pain occur when that motion, that energy is blocked.
Many things can obstruct the flow of Qi including injury, improper diet, stress, too much or too little exercise, emotional trauma and environmental changes. This creates a problem called stagnation and stagnation is the root of all illness. Acupuncture unblocks stagnation and restores the proper flow of Qi, thus alleviating pain and restoring homeostasis.
*from Mirriam-Webster: Science – knowledge or a system of knowledge covering general truths or the operation of general laws especially as obtained and tested through scientific method – principles and procedures for the systematic pursuit of knowledge involving the recognition and formulation of a problem, the collection of data through observation and experiment, and the formulation and testing of hypotheses)
What our customers are saying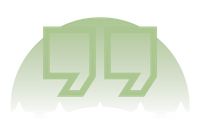 Such a holistic approach to healing.
"I've been going to this acupuncture clinic for years and they have been so helpful to me in my health journey! Mindy is caring, a good listener, a skilled acupuncturist and has such a holistic approach to healing. I highly recommend this clinic!"
-Elizabeth M.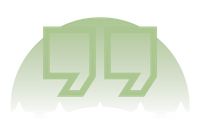 A knack of changing lives for the better.
"Dr. Lee has an amazing ability to make you feel better, without prescribing tons and tons of medicines that most doctors do these days. He brought me from barely being able to walk any distance without needing my wheelchair, to studying Taiji from his students, something I couldn't even dream of doing before going to him. Do yourself a giant favor, and go see Dr. Kam Lee, because he has a knack of changing lives for the better."
-Courtney W.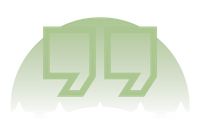 Highly highly recommended.
"I can't believe that I have never done a class here yet, although I know the instructors are brilliant. I can't say first hand that the acupuncture is superb. Highly highly recommended. And I've been to acupuncturists around the world."
-Erin @ HealthNutNews