"A journey of a thousand miles begins with a single step."
History & Exam
During your first appointment expect a full history to be taken by your Acupuncture Physician regarding the timing and onset of your complaint as well as general questions regarding your symptoms, diet, and other stress factors in your life. This will be followed by a physical exam. This exam will include a detailed diagnosis of your pulse and your tongue, and potentially an evaluation of certain diagnostic points on your hands, face or body.
The diagnostic portion of your visit may take anywhere from 30 minutes to an hour and a half, depending on the number and severity of your complaint(s).
Treatment Plan
Once the diagnosis is complete, a treatment plan will be discussed and arranged with you before proceeding to treatment. All financial options will also be discussed to meet your needs if your insurance does not cover acupuncture services. Depending on the schedule, you may be seen right away, if not, then as soon as an appointment is available for you. All of your treatments are done in a private room setting with comfortable bed, relaxing music and heat lamp if applicable.
Acupuncture Treatment
Treatment may utilize acupuncture needles, herbal prescriptions, tuina (massage and body manipulation techniques), moxibustion (heat and special herbs applied in therapeutic locations), as well as dietary and lifestyle recommendations.
Acupuncture itself involves the use of very thin, sterile, single-use needles placed at appropriate acupoints on your body based on your specific and personal diagnosis. The needle placement is essentially pain-free, though a pressure-like sensation is often experienced. This is normal and therapeutic.
A treatment session takes 45 minutes and usually involves relatively few needles (10 or less) unlike what you may have seen on T.V. or in images. Please wear comfortable and loose clothing if you are able to do so.
Your Health is important to us!
We take our work seriously. At Kam Lee Acupuncture we offer you a safe and effective holistic health care system. This natural approach can both resolve symptoms and enhance your overall health. By taking the right steps and planting the seeds of health, you are on the road to a healthier you!
What our customers are saying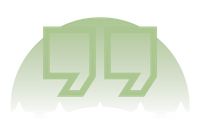 Such a holistic approach to healing.
"I've been going to this acupuncture clinic for years and they have been so helpful to me in my health journey! Mindy is caring, a good listener, a skilled acupuncturist and has such a holistic approach to healing. I highly recommend this clinic!"
-Elizabeth M.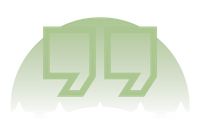 A knack of changing lives for the better.
"Dr. Lee has an amazing ability to make you feel better, without prescribing tons and tons of medicines that most doctors do these days. He brought me from barely being able to walk any distance without needing my wheelchair, to studying Taiji from his students, something I couldn't even dream of doing before going to him. Do yourself a giant favor, and go see Dr. Kam Lee, because he has a knack of changing lives for the better."
-Courtney W.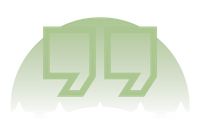 Highly highly recommended.
"I can't believe that I have never done a class here yet, although I know the instructors are brilliant. I can't say first hand that the acupuncture is superb. Highly highly recommended. And I've been to acupuncturists around the world."
-Erin @ HealthNutNews