OUR FOUNDER - MASTER KAM LEE
Master Kam Lee has been practicing Chinese martial arts since 1973. Originating from a humble background from an 'old school' system, Kam has taught this ancient discipline to thousands of students in the United States. Teaching and sharing this timeless discipline since the early 1990s in Florida, he opened his first school in Jacksonville in 1997 and his second in Fleming Island in 2006. Kam is presently the owner and Master Instructor of Kam Lee TKA – Taiji Kung Fu Academy. He is also a 4th generation Wuzuquan Kung Fu under the late Grandmaster Gan Huchang and a 12th. generation Tai Chi practitioner under the renowned Grandmaster Zhu Tiancai from the birth place of Tai Chi (Taijiquan) in the Chen Village, China.
Conferred a 7th Degree Black Belt by the United States Southern Shaolin Wuzuquan Federation in 2006, Kam was also a gold medalist in the International Jiaozuo Open Taijiquan Championships in 2007 and 2011 for his forms and swordplay. A Chief Judge in National Chinese Martial Arts Tournaments for more than fifteen years, Kam has appeared on TV shows, taught workshops and performed in Master's demonstrations throughout the United States and abroad. He was also initiated as a Senior Master in the Black Belt Hall of Fame from ICMAC in 2018.
His open, friendly and practical teachings have produced many top gold medalists and helped many students achieve a high level of understanding and performance in their martial skills. Besides his martial arts background, Kam is also an orthodox Acupuncture Physician trained in the art of healing. Combining both arts, Kam has lent new meanings to the way student develop their martial skills.
HOW WE WORK
Challenging, fun and exciting classes!
Our classes are challenging, fun and exciting, while learning safety and confidence to meet your daily life's challenges. We are committed to providing you with the highest quality instruction and training in the martial arts industry.
Martial art program for everyone.
We teach two unique martial art disciplines to accommodate the need of all our students: Kung Fu (external style) and Tai Chi (internal style). Our programs and classes are carefully crafted to include a wide range of training methods to suit each individual student. This is because we recognize that each student posses a different body type, strengths, and goals. Students are encouraged to advance gradually and confidently in their comfort zone to be successful and achieve their personal goals. Our martial art programs include traditional Kids martial arts, Teens & Adult Kung Fu and the original Tai Chi (Taijiquan).
Great location, great features.
Our school in Fleming Island is conveniently located with ample parking space and shopping centers nearby. With high ceilings, wall mirrors, and a raised mat floor for training safety, we have the one of the best martial arts facilities in town. Our friendly staff is always here to answer any of your questions or concerns.
National and International Affiliations:
TKA is a member of the United States of America Wushu-Kungfu Federation (USAWKF), the national body that represents the United States in the National and International Championships. Master Lee is a long-standing Board member and the past treasurer of USAWKF. He is also the President of International Tiancai Chenjiagou Taijiquan Federation (ITCTF), USA formed by his Taiji teacher, Grandmaster Zhu Tiancai to propagate the art of Tai Chi in the United states.
What our customers are saying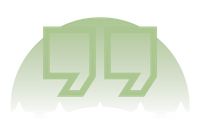 Such a holistic approach to healing.
"I've been going to this acupuncture clinic for years and they have been so helpful to me in my health journey! Mindy is caring, a good listener, a skilled acupuncturist and has such a holistic approach to healing. I highly recommend this clinic!"
-Elizabeth M.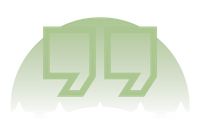 A knack of changing lives for the better.
"Dr. Lee has an amazing ability to make you feel better, without prescribing tons and tons of medicines that most doctors do these days. He brought me from barely being able to walk any distance without needing my wheelchair, to studying Taiji from his students, something I couldn't even dream of doing before going to him. Do yourself a giant favor, and go see Dr. Kam Lee, because he has a knack of changing lives for the better."
-Courtney W.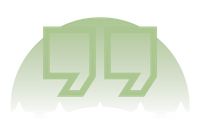 Highly highly recommended.
"I can't believe that I have never done a class here yet, although I know the instructors are brilliant. I can't say first hand that the acupuncture is superb. Highly highly recommended. And I've been to acupuncturists around the world."
-Erin @ HealthNutNews